In today's market, this is a common question many home owner's ask themselves. There are many different reasons why a home may not sell. Ask yourself these questions:
How well did my home "show"? This could be anything from carpeting showing traffic-pattern wear, to laundry being hung out to dry. When you walk in the door, does it smell fresh and clean or does it smell like a dorm room? I provide a check list to ensure nothing goes unattended.
How am I priced compared to the competition? Think like a buyer....after-all, they are the ones buying it! Set up some time with your agent to see what you're up against. What does that property offer that yours doesn't? When there is so much inventory (aka: competition) in the marketplace, buyers need to see value. I make myself available to show you what the competition is and how you stack up against them.
How does my home look on the web? 90% of home-buyers today have already looked at your home before they have even set up an appointment to walk through it! Is there only one photo of your home? Does your home seem dark and dingy or bright and cheery? Having professional photos of your home is crucial if you want your home to stand out. I work only with professional photographers to ensure that your home looks as appealing as possible for maximum exposure! *no pun intended!*


Are you available for showings? Many times a buyer requests to view the home but.....you're busy, it's time for your child's nap, you work from M-F 9-5, etc. If a buyer cannot view the property, they won't buy the home. "But if they really want to buy it, then we can re-schedule", you say. Remember this: you're not the only property on the market! There are dozens of properties available to buyers, so if it's too difficult to view the property, they will just move on to the next one. I always make myself available for your showings!
Call me (604-644-4190) today to find more on how and if we can work together to get your home SOLD!
Scarlett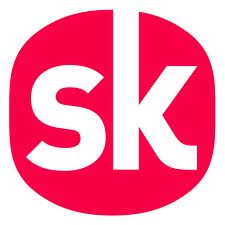 P.S.
My personal pledge to you: I promise to keep you informed. I promise to tell you the good, the bad, and the ugly! This is my communication commitment.