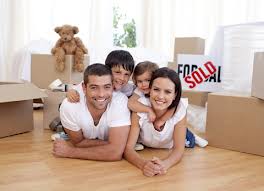 Yes, Vancouver is seeing a *Sellers market* in a lot of areas: Downtown, Richmond, North Vancouver and Tsawwassen just to mention a few! If you are thinking of buying a home in the near future, here are some things to keep in mind.
When we are in a Sellers market, we tend to see more *multiple offers*. What does this mean for you as a Buyer? Basically, you have to put your best foot forward!! Now, this doesn't necessarily mean it's ALL about price. I have been in multiple offer situations where we may not have had the highest price, but were the ones who still got the property!! How exciting! How did we accomplish this? By speaking to the listing agent, one can gather information like: when do the Sellers want to move? Why are they moving? Also, it lets the buyer's agent "humanize" the buyers. It may sound far-fetched, but for some people, it's not all about the money.
Get pre-approved!!! Knowing you are pre-approved can make all the difference when comes down to a Seller deciding which offer to go with. As a homeowner, would you want to go with an offer in which the Buyers still have to go through the process of financing?!!! For those of you who have gone through getting approved, it takes time and can be stressful for some that don't have to their paperwork in order and still need to get an ROE from employers, tax assessment papers etc. Trust me.....do this and you'll be ahead of the game!
Don't delay!!! If you working with a Realtor, then you may be set up on a *MLS search! So if it's Tuesday, and you get a notification about a great new property, go see it!!! I have seen Buyers wanting to wait for the open house on the weekend, only to find out there is an accepted offer on the property!! How discouraging! But it doesn't have to be.....MAKE THE TIME to see the home.
Increase your deposit!!! When putting an offer in a home, the deposit is usually 5% of the purchase price. Increasing the deposit up to 10% can lure the Seller to choose you!
Hire an expert!!! Why not go with an agent who's expertise is helping people buy a home! A REALTOR® is there to be loyal to you, to protect your interests, protect your privacy and to give you the best advice to help you in your purchase. Afterall, we live in a province where it's caveat emptor, meaning buyer beware! So why take a chance to do it on your own?
For more helpful tips, give me a call! I'll be happy to sit and chat with you to find out your real estate goals ! You'll be glad you did! :)
*a Sellers market is, to put it simply: high demand with low inventory
*a multiple offer is when more than 1 offer is received on an active listing
*MLS: multiple listing service