Looking to freshen up that dated kitchen? Start here with some budget friendly ideas:
Start with paint! Do your kitchen make you feel like your stuck in a Brady Bunch episode? Paint is the least expensive way to change the look of your kitchen with maximum impact. It's a simply DIY project that will be sure to make an impression!
Organizers! Maximizing space in the kitchen is a sure way to make finding that darn melon baller a thing of the past. With drawer organizers, lid holders and pullout trays, keeping clutter at bay will be easy peasy!
Light me up Scottie! Changing up the lighting in your kitchen is a great way to create some ambiance! Add some under cabinet lighting, or add a dimmer to create different moods. Switch out those old light bulbs with new energy efficient ones to save big on energy costs!
Refurbished cupboards! Sometimes "out with old, in with the new" just isn't easy on the pocketbook. So why not try to re-use what you already have? Simply by refurbishing those old cupboards with a little bit of elbow grease, you'll be on your way to brand new looking kitchen! Some sanding, and a couple of coats of paint later, you'll wonder why you didn't do it sooner! What goes well with a fresh coat of paint? Some new hardware, of course! Changing out the old hardware is as easy as 1,2,3!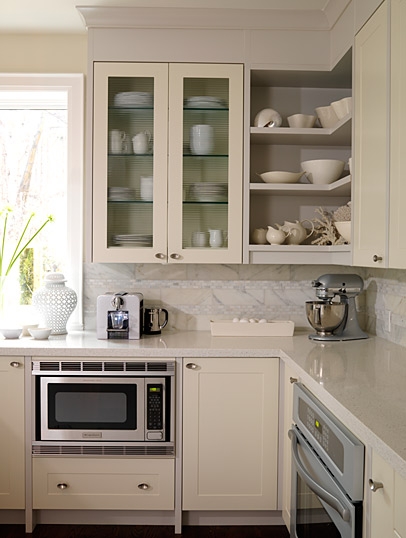 *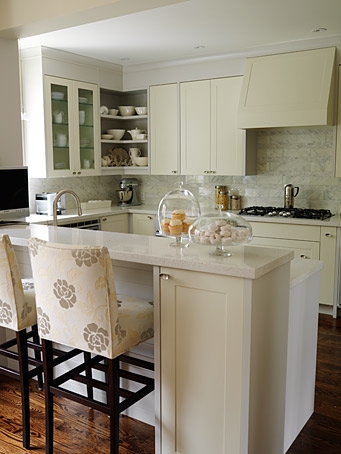 *
*pictures from designer Sarah Richardson