The famous heritage building 'Casa Mia' is under a proposal request from Stuart Howard Architects to rezone it from the current RS-1 (One-Family Dwelling) District to CD-1 (Comprehensive Development) District to allow development of a 92 bed Community Care Facility - Class B. There will be an open house on Monday, Aprill 22, 2013 from 5 -8 pm at St. Stephen's United Church, which is located at 7025 Granville.
CASA MIA - built in 1932, this residence celebrated the splendor & charm of Spanish architecture. Each room features detailed period work including some of the finest art deco examples. Impressive use of tile, wood & glass had recreated th is master piece. The imposing entrance provides access to all principal rooms. main floor includes a formal living room, grand dining room, family room with solarium & modern kitchen with generous family eating area. Upper level consists a master suite, 3 more bedrooms plus a private office, boardroom &/or den. Children's play area on the third level. Lower level is completed developed with theatre room, billiards room, games room & bar. Meticulously maintained gorgeous garden & an O/D pool.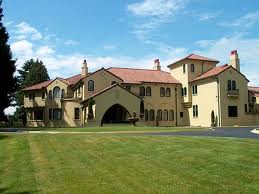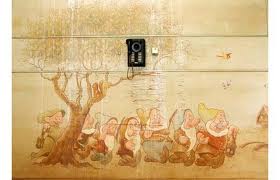 Original Disney painting on wall in childs' playroom.