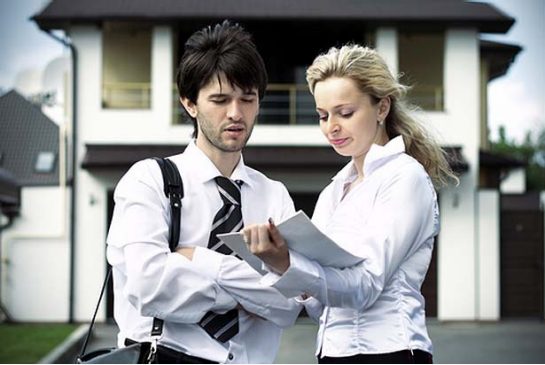 1. What's my house worth?
It doesn't hurt to get a second opinion at the doctor's office. Real estate is no different. If you're interviewing realtors, ask what they think your home will fetch. Agents will look at what else has sold in the neighborhood and make a comparison. But trying to figure out value in a fast moving market can be like pinning a tail on a galloping donkey. What sold last might not be where the market is today. But at least it will give you some baseline numbers.
That ballpark figure is essential to helping you to figure out how much equity you have in the home. That's the amount of money left after you sell, minus your mortgage and other expenses such as moving and commissions. It gives you an idea of what you can afford for your next property and whether it's worthwhile selling in the first place.
I know you've seen those reality shows where the hoarders have junk packed to the ceilings. I know this isn't you. But I also know that you don't always vacuum every day and the house isn't necessarily as pristine as it could be. Decluttering is the cheapest way to make your house shine to a prospective buyer. You may even find that box of chocolates that your aunt gave you for Christmas.
First impressions count. The front of your home is the first thing buyers see. Some buyers have been known to stop at the front door and walk back to the car if they are turned off. That means making sure your lawn is freshly mowed. A coat of paint outside can't hurt either. And bury the garden gnomes.
Before you exhaust yourself trying to get the fingerprints off the walls, locate all the important papers you'll need to entice a potential buyer. The operating manuals for your appliances and HVAC system, notes about the paint colors you used on your walls and any applicable warranties are important to have on hand. They'll show the listing agent that you have things under control, even if you don't.
While you're at it, pull out your old utility bills. You're probably still in denial about having to pay for the water coming out of the tap -- and going down the drain -- but work through the pain. Those seasonal totals may help make your home look more appealing than the house one county over from you.
5. If you want an agent…
If you feel more comfortable using an agent, shop around. Just because your cousin just got his license, it doesn't make him the best choice. Your aunt might be miffed, but this is your money. Ask friends. Get referrals. There are even internet "dating" services out there that have realtors bid on your business. Pick from realtors that offer you the best range of commission and service and most of all knowledge about your neighborhood.
The realtor that suggests the highest price is not necessarily the best for you. Is he just trying to get your business? Find out how he calculated the price and assessed the value. Then compare with your other choices.
And don't be afraid to negotiate. Realtors work hard for their money. But that doesn't mean you can't get a discount. If your agent shaves off just half a percentage point on his or her commission, that would leave $2,000 in your bank account on a $400,000 home. That's enough for a nice little vacation somewhere.
6. Depersonalize your home
Pictures of your kids and grandkids are cute, but not to all buyers. Buyers want to be able to imagine living in your house. That means visualizing sitting on your comfy couch watching your big screen TV with a huge tub of popcorn. Just like you. So take away anything that will remind them that they're just visiting. You want them to linger awhile. Don't spoil the illusion.
7. Maybe hire a fluffer
Home stagers help you rearrange things in the house to make its appearance more attractive It could be worth it, but can also be expensive. But if it's a slow market, your home has an odd layout, or your furniture is from a tattoo parlour (not that there's anything wrong with that) a home stager may be the answer.
Posting your home on the Multiple Listing Service, newspaper advertising and flyers are some of the traditional means that many people use. There are also internet sites where you can post your home for sale, depending on whether you are selling it yourself or using an agent.
The easiest and cheapest way starts with a sign on your lawn. Some people don't like the For Sale sign because of privacy issues, but it's round the clock billboard advertising.
You can also consider an open house for agents. Many realtors prefer to pre-screen a home before recommending it to their buyers. You can also have a general open house where anyone can drop by. Yes, so will all your nosy neighbors, but they may have friends or relatives who might want to live in the neighborhood.
Spring is traditionally the strongest market and prices are typically higher. As summer approaches, families have more time to look around, but most parents want to get settled before school starts.
Come winter, inclement weather keeps people indoors and buyers are thinking about the holidays. Not surprisingly, Christmas tends to be the slowest. But that doesn't mean you have to shy away from listing. Sometimes less competition can mean good results. And your home is already decorated. Take advantage of the fact that the place already looks great for the holiday season. The tree is up, the fireplace is blazing. Let it snow!
10. Do you really need to sell?
If you need a bigger home, you could explore putting on an addition. If your home is dated, you can think about renovating. If you've lost a job and are having trouble making ends meet, think about taking in a tenant. There are options to selling that you can consider. There are also costs to take into account, from moving and storage to commissions that you pay each time you move. Selling isn't always the best way to go. Your dream home might already be the one you're in right now.
Source: The Star